COMPANY
Reba Shipping A.S. was founded in 1986. Our main activity is shipping brokerage; dry cargo chartering, sale and purchase and ship agency, at Turkish Ports and through Turkish Straits at Bosphorus and Dardanelles.
In an increasingly competitive market, our aim is to serve our customers, whether they be charterers or owners, within the scope of both today's market conditions and future market developments.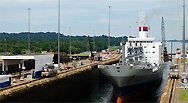 REBA's vast know-how on shipping and ports around the globe, as well as working with all categories of dry cargo vessels from coasters upto capesize vessels, gives rapid and economical solutions to its customers.
With a well-trained and experienced staff, REBA is able to create solid shipping contracts and as well as statisfactory services. We are not only focusing on commercial items but also concentrating on customer statisfaction based upon highly recognized shipping ethics.
We firmly believe that our chartering department is well positioned to provide total solutions and competitive pricing on different dry cargo markets for all our customers.